Mexican Clay Chimineas


We are Australia's Original Specialist Supplier of PREMIUM GRADE Mexican Outdoor Fireplaces otherwise known as Chimineas.
Our genuine Mexican Chimineas are handcrafted, clay, wood burning outdoor fireplaces and we have hands on experience from many years of dealing with the actual artisans that hand make each and every Chiminea.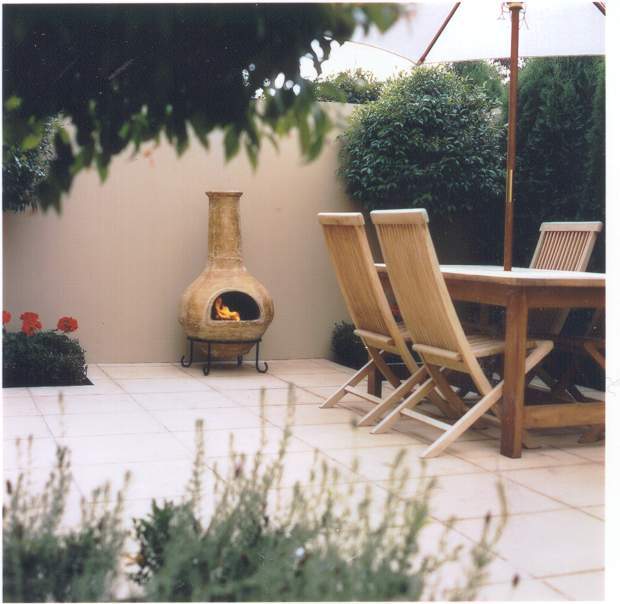 What you need to know about Clay Chimineas
Firstly a Clay Chiminea must be made in Mexico, but not just anywhere in Mexico as they must be made from the correct blend of volcanic clays,which come from one small region in Central Mexico and secondly they must be fired properly. Unfortunately many of the Mexican chimineas are of very poor quality so you need to be careful!
To identify a good quality Mexican Chiminea from a poor quality one simply read the instructions. POOR QUALITY Chimineas require curing i.e. they will tell you to light several small fires, building the heat up gradually over several occasions to begin with and they may also tell you to cover them out in the rain. Either of these instructions are WARNING BELLS that a Chiminea has not been made or fired properly and are therefore less durable and prone to cracking.
We only sell premium quality Chimineas that are made properly from the correct clay. None of our Chimineas require curing and it is fine to leave them outside in the rain. NO RAINCOATS REQUIRED!
Do not be fooled by price alone when looking at Chimineas.With the increasing popularity of Chimineas there are a lot of inferior quality copies being made in both Mexico and Asia. Please benefit from our specialist advise & expertise! "The bitterness of poor quality is remembered long after price is forgotton!"
In saying all of that in recent years we have imported limited numbers of the Mexican clay chimineas so it's best to call to see what we have in stock before coming to our showroom.
The reason we've stock less of the clay in recent years is that our cast iron chimineas have become more poplular due to their increased lifespan, increased heat, cleaner burn and the optional cooking attachments.
We also stress to customers considering a clay chiminea that If you have teenage or adolescent kids & or any other over zealous fire lovers in the household we stronly advise agianst clay chimineas as they can and will break if over fired and mistreated. After all it is made of clay which is breakable & although a good quality clay chiminea should last for approx 3-5 years any chiminea can be broken if over fired, mistreated or hit by hard objects which can include anything from kids balls & bikes to a piece of fire wood. Clay also don't like to moved after use as they become brittle and moving them will generally cause breakage. The difference between a good quality clay chiminea and a bad one is it's lifespan will either 5 months or 5 years.
If you want a no fuss, no hassle buy one and have it forever, literlly for generations we recommend the Aussie Heatwave cast iron chiminea as the best option.
Pricing: Small $265 , Medium $390, Large $475, Jumbo $650 (includes wrought iron stand, bag of sand & rain lid).
Cast Iron Chimineas
For more information and to compare check our our Cast Iron Chiminea range.