Bronze Chimineas


The Bronze Chiminea is 120kg of premium quality solid bronze and is made to order in either Verdegris (green) or Natural Bronze/Brown.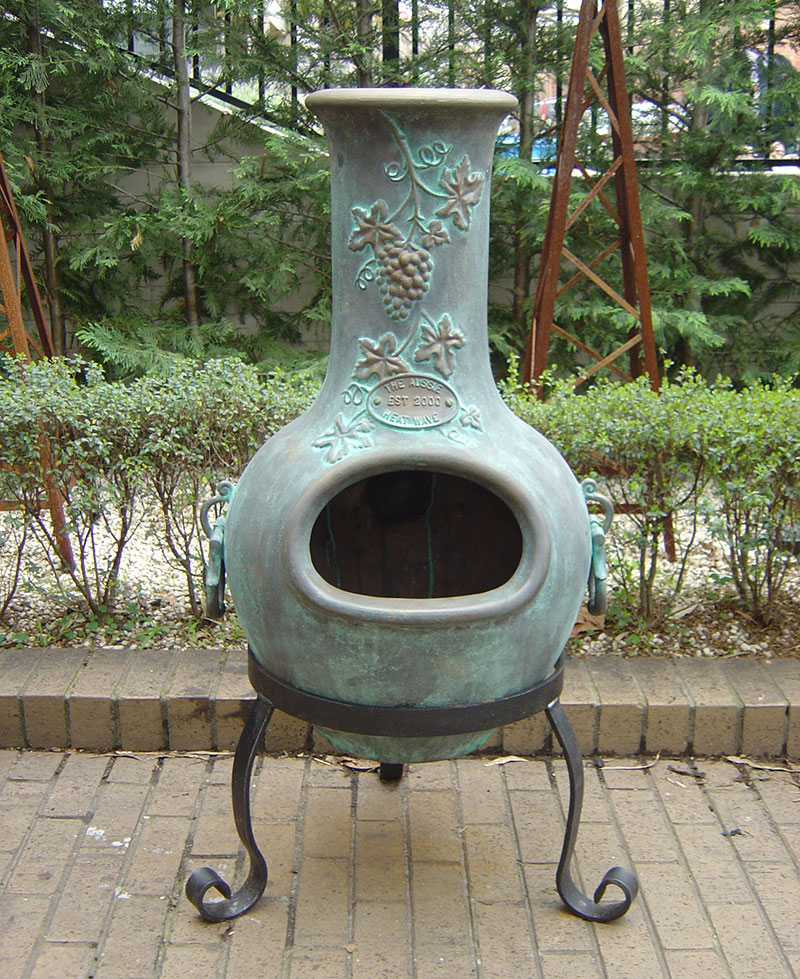 NOTE: This is not cast iron that's been painted to look like bronze it's 100% premium quality Australian bronze.
Also, please note that we make these bronze chimineas to order. As with our cast iron chimineas, the Bronze Chiminea is available in either the Grape vine design or the Classic style.
A quote is required from our foundry which varies according to the price of Bronze at the time.
Prices are available on application but as a guide they are more than double the price of the cast iron.
We mostly sell the bronze chimineas to lovers of bronze & collectors of bronze sculptures & fountains.
Bronze by nature doesn't radiate heat as well as cast iron so it doesn't radiate as much heat as our cast iron Aussie Heatwave so if you're looking for performance the best option is the cast iron Aussie Heatwave.