Cooking with the BBQ & Pizza Oven Attachment for a Chiminea
Date Posted: 7 December 2019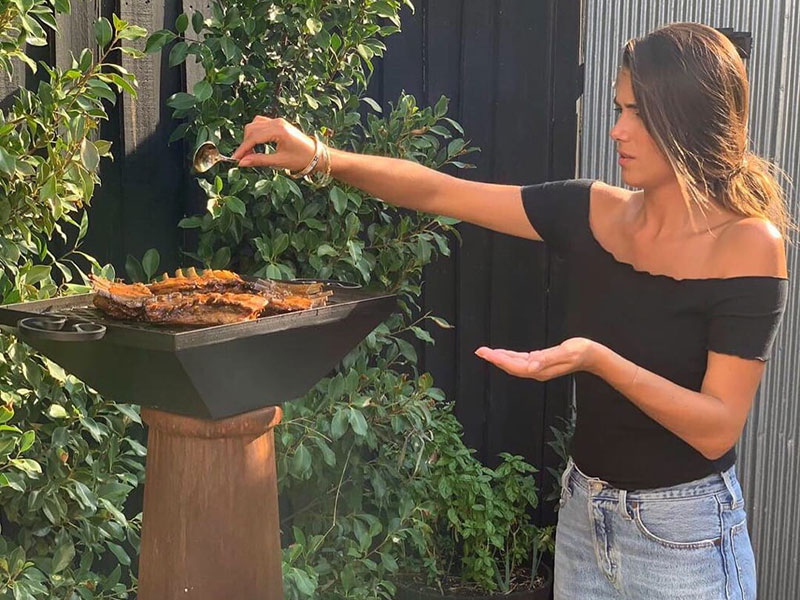 You can have your own wood fired pizza oven & bbq & a patio heater by simply adding our optional cooking attachments.
It's easy, to use your cast iron Aussie Heatwave Chiminea as a wood fired pizza oven or BBQ by simply placing the BBQ & Pizza Oven attachment on top of the chimney. It slots into the top of the chimney & uses the heat from the fire to create wonderful wood fired Pizzas, BBQs, Roasts, Bread and more. Cook anything you would cook on a regular BBQ or in your oven at home but with way better results.
It's guaranteed to taste better and because you're cooking away from the direct flame, just using the heat from the fire the food stays tender and juicy with a wonderful wood fired taste!
Our BBQ & Pizza oven cooking attachments rival any Italian wood fired pizza oven. It does the same job but way easier to use, portable and a fraction of the price.
You can cook regular BBQ food on the base grill or with the hood on, cook Roasts, Pizza's, Bread, etc.
Cook anything that you can cook on a regular BBQ or Oven, only better and with a fabulous wood fired flavour.
Even the most discerning foodies, "BBQ-Ologists" & Pizza lovers will be impressed!
Buy your Chiminea BBQ and Pizza Ovent attachement online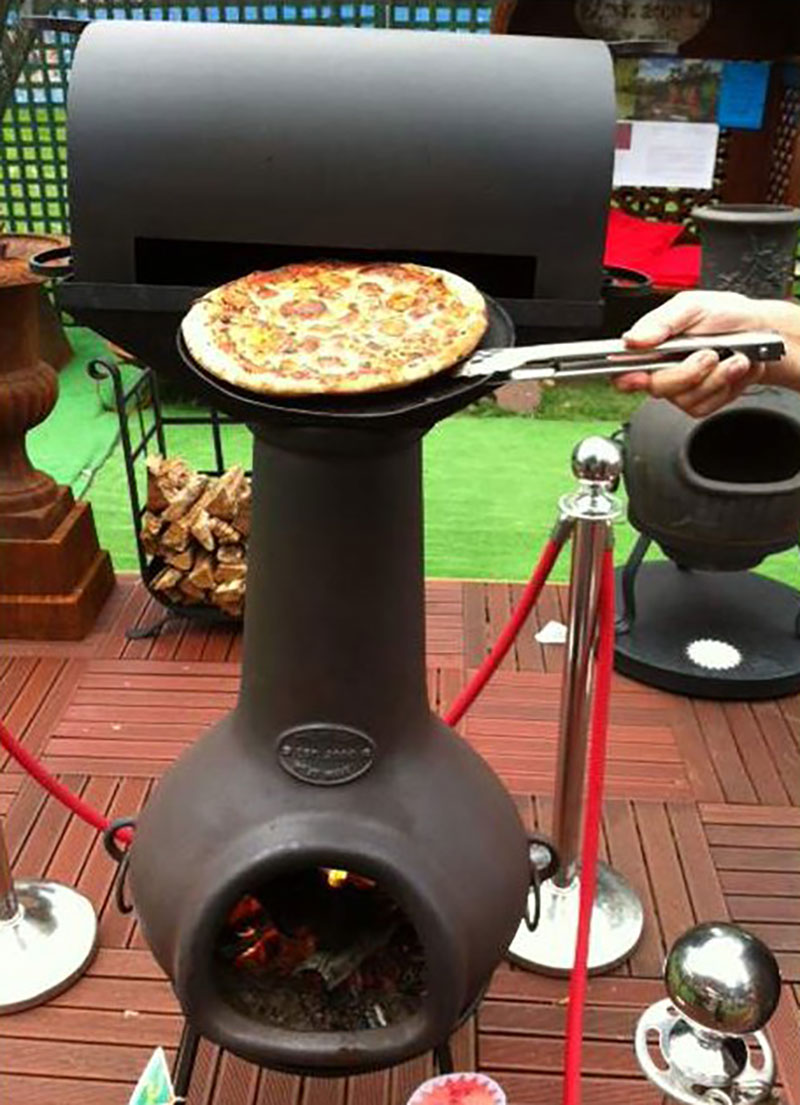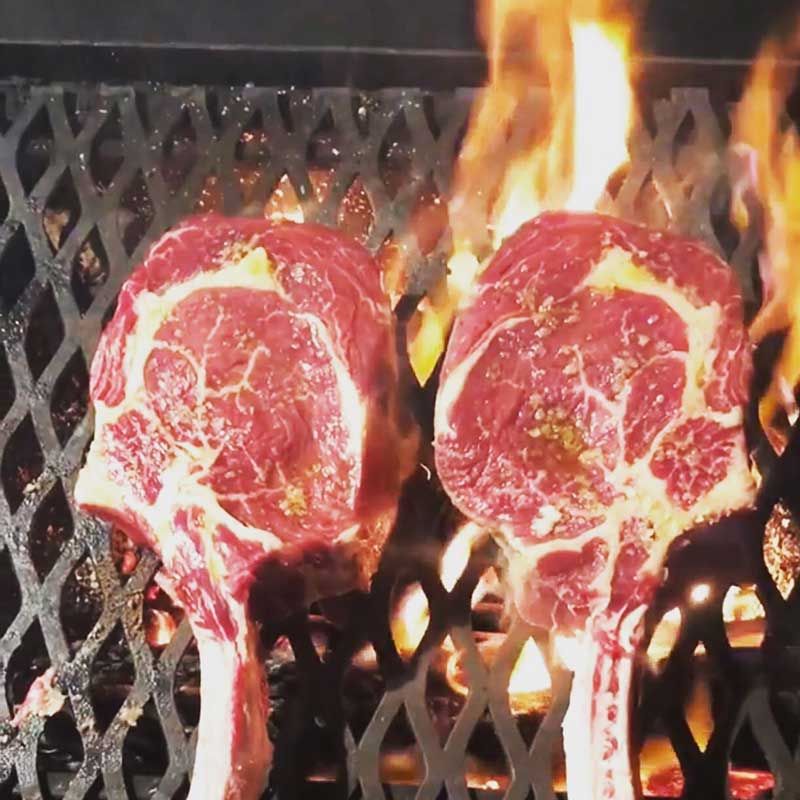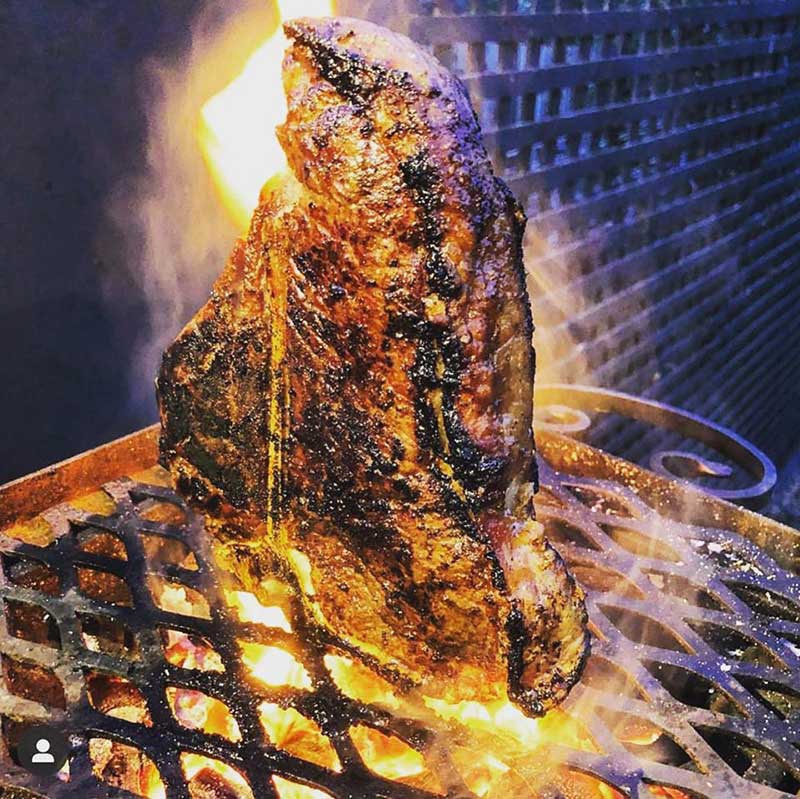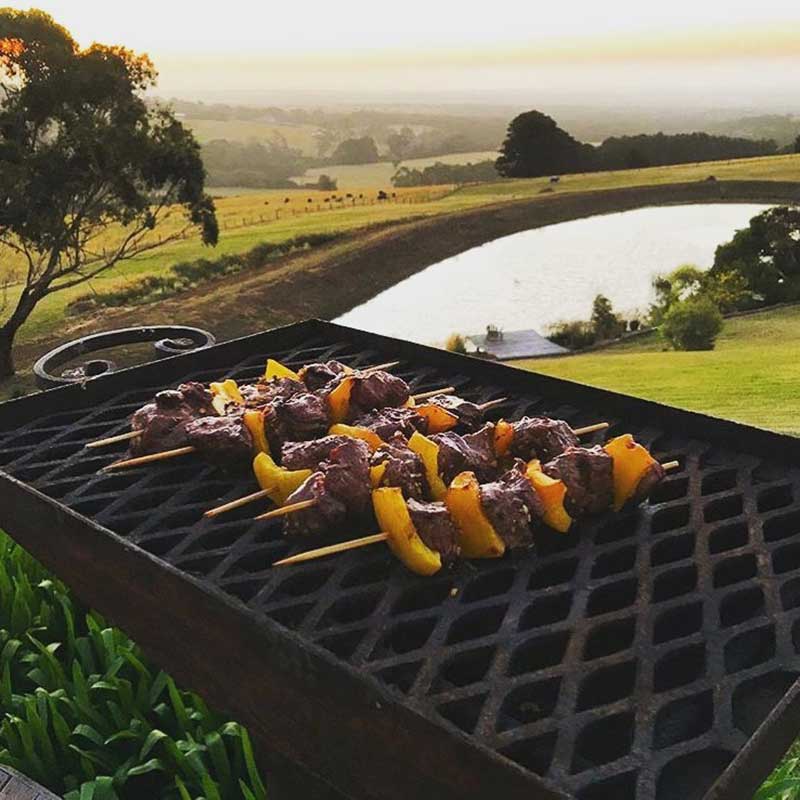 Cooking a BBQ on a Chiminea
Cooking Lamb Cutlets on the BBQ attachment.
Cooking a Pizza on a Chiminea
The BBQ/Pizza Oven attachment is a fantastic addition to your Aussie Heatwave Chiminea. It has a cuff that slots into the chimney for stability instantly converting your chiminea into a wood fired oven.
Click here to watch more videos.